Spanish group classes for adults
Learn Spanish at ELITE in small groups of no more than six adults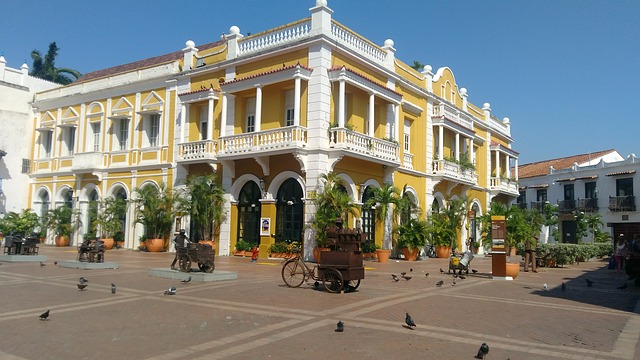 Join our personal and communicative ELITE Spanish classes in Mosman!
Experience the advantages of learning Spanish in small interactive groups and meet some new Spanish speaking classmates while doing so!
Our groups are assembled by comparing proficiency levels and learning goals. A Spanish placement test is sent to you before your enrollment to assess your ability before designing your ELITE language experience. Groups of Maximum of 6 people, minimum of 3.
LEVELS
Our ELITE Spanish program follows the Common European Framework of Reference for Languages (A1, A2, B1, B2, C1, C2).
A1: Spanish Beginners (requires about 60/80h)
A2: Spanish Elementary (about 200h)
B1: Spanish Intermediate (about 380h)
B2: Spanish Independent (about 550/600h)
C1: Spanish Advanced (about 750/850h)
FORMAT
All reference levels are highly communicative, interactive and personal. They engage in various learning materials such as CDs, articles, mobile apps, Podcasts and video.
Levels A1 to B2 have an associated textbook and exercise book.
From the level C1, we provide you with the material for the Term.
Director of Spanish
Michael, a professional Spanish native teacher, will be delighted to help you with your Spanish studies.
Please refer to our Meet the Team page to learn more about Michael by clicking HERE.
TERM 4 2018 SCHEDULE
Term 4 2018 ELITE SPANISH ADULT GROUP CLASSES start on Wednesday 17th October 2018 and run for ten weeks up until Saturday 22nd December 2018.
WEDNESDAY:
Spanish pre-intermediate A2.4 6:30-8:00 pm.
THURSDAY
Spanish for complete beginners A1.1 6:30-8:30 pm.
Elementary Spanish A1.4 6:30-8:00 pm.
FRIDAY
Spanish for complete beginners A1.1 1:30-3:30 pm.
SATURDAY
Spanish for complete beginners  A1.1. 11:30am-1:30 pm
We are looking forward to welcoming you to Term 4 2018 at ELITE French & Spanish! ¡Hasta pronto!
2018 SCHEDULE
TERM 1. From 30th January 2018 to Saturday 7th April 2018 (10 weeks)
TERM 2. From Monday 30th April until Saturday 7th July (10 weeks)
TERM 3. From Wednesday 18th July to  22nd September (10 weeks)
TERM 4. From Monday 15 October until Saturday 22 December (10 weeks)
* ELITE School will not be open during public holidays.
Please feel free to contact us if you are interested in joining us in Term 4 2018. Gracias!